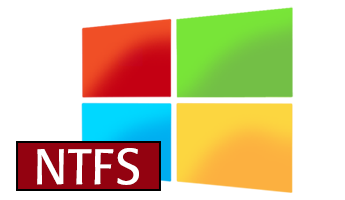 NTFS Data Recovery Software
Have you lost crucial data from Windows hard disk drive? Don't worry! Use advanced Data recovery software technology to recover lost or deleted files and folders when saved in hard disk drive partitioned with NTFS (New Technology File System) file system. Recovery Tool for NTFS drives allows you to retrieve important data files, which have been lost due to Accidental file deletion, Virus infected drive, Unexpected system shutdown, Corrupted file system, Software malfunctioning, Corrupted boot sector, Power failure, Human error and other similar data loss scenario.
ORDER ONLINE (Choose Your License)

⥢ NTFS Data Recovery Software Screenshots ⥤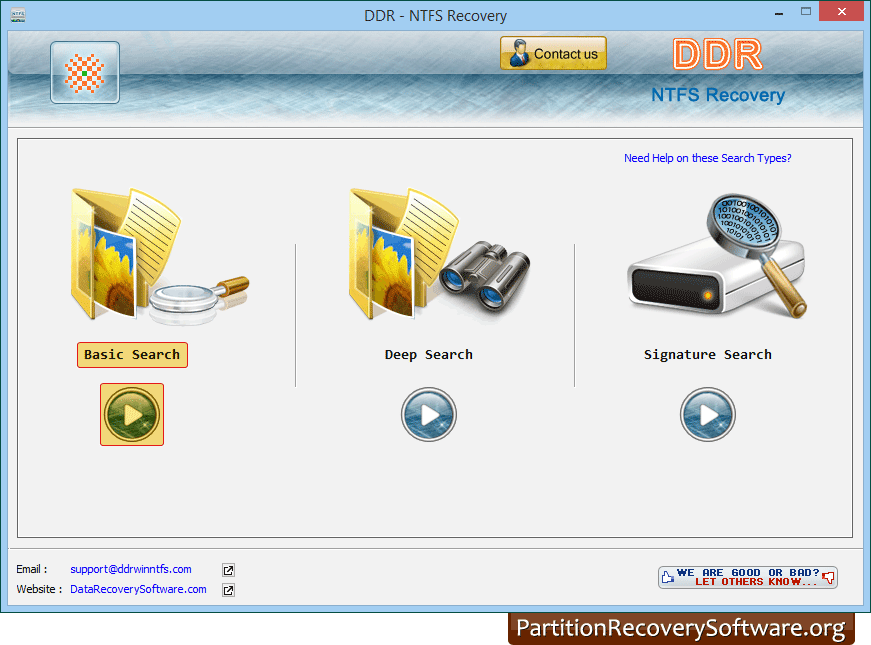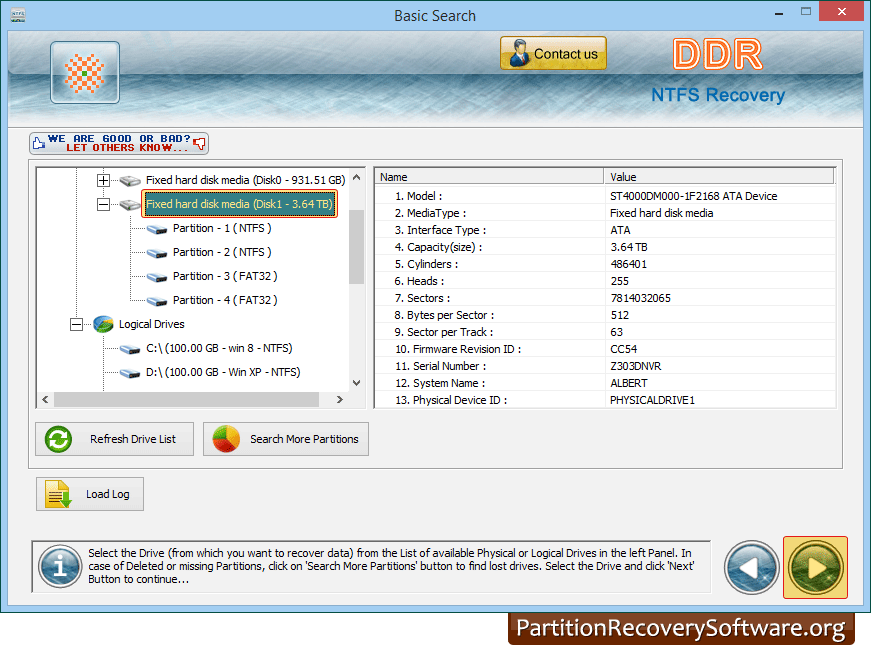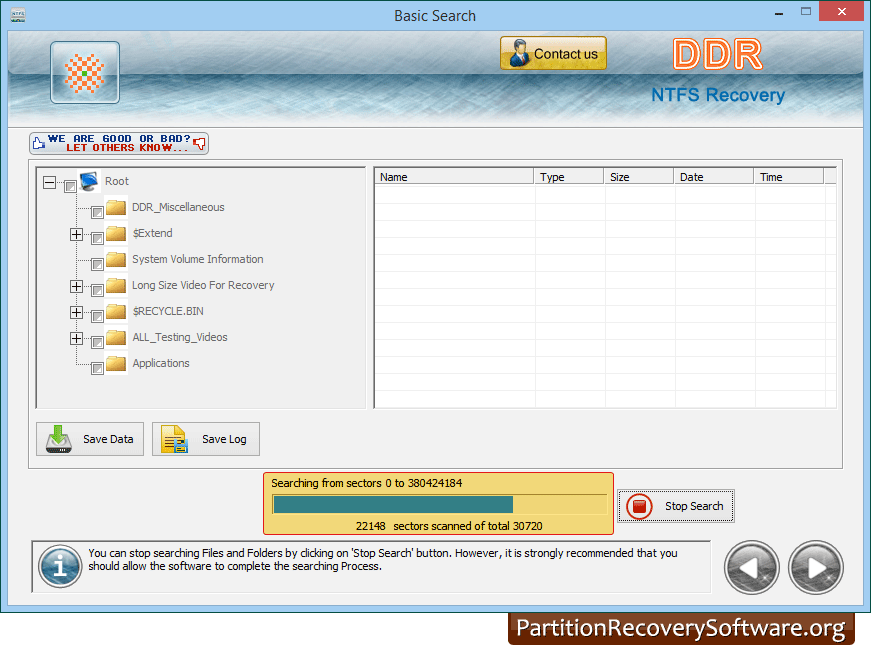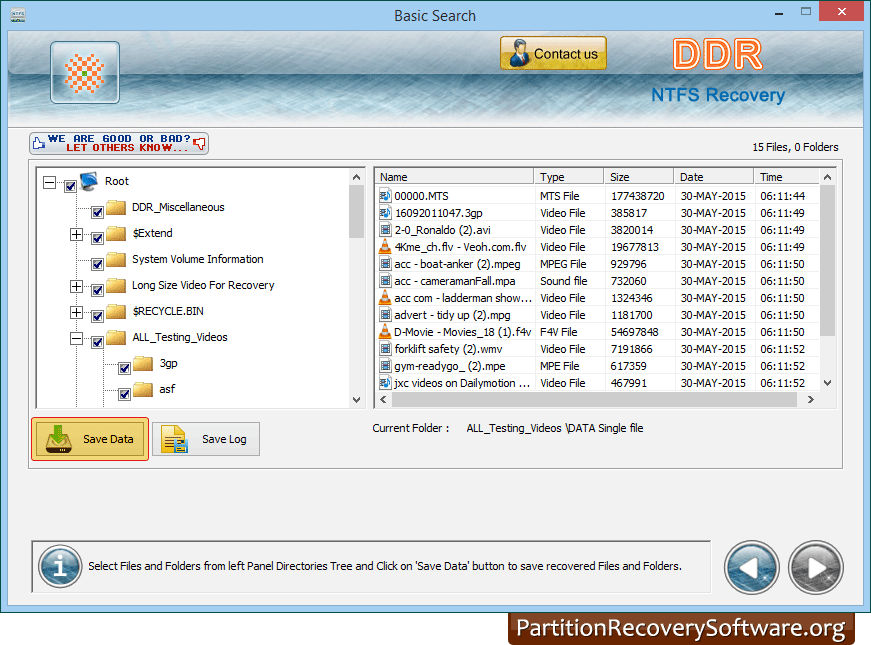 Software Features:
➤ Recovers lost or missing files and folders from hard disk drive formatted on NTFS file system.
➤ Easily works with major hard disk manufactures including Western digital, Hitachi, Seagate, Toshiba, Samsung and Fujitsu, IBM, Maxtor, Quantum and other popular brands.
➤ Software supports all major text, picture, music file format including txt, pdf, html, ppt, jpeg, gif, bmp, jpg, png, aac, mp3, mov, wma etc.
➤ Restores data even if "Drive not formatted" error message is displayed on your computer screen.
➤ Rescues files with long file name.