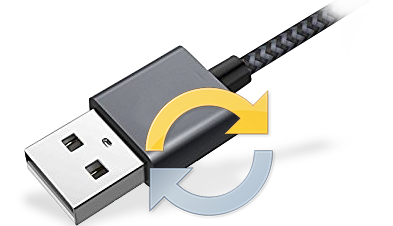 Removable Media Data Recovery Software
Removable media data recovery software helps you to recover lost or deleted files and folders from most commonly used removable media mass storage devices. Tool retrieves data files lost due to Accidentally deleted files and folders, Logically corrupted USB flash drive, Software failure, Inaccessible media, Disk formats, Human error etc. USB flash drive restorer utility works with all popular removable media in all sizes and capacity including Portable Flash Memory Devices, MP3/MP4 Players, Digital Audio Players, External hard disk drive, Portable Media Players, PDA devices, Portable Gaming Systems and other equivalent mass storage devices.
ORDER ONLINE (Choose Your License)

⥢ Removable Media Data Recovery Software Screenshots ⥤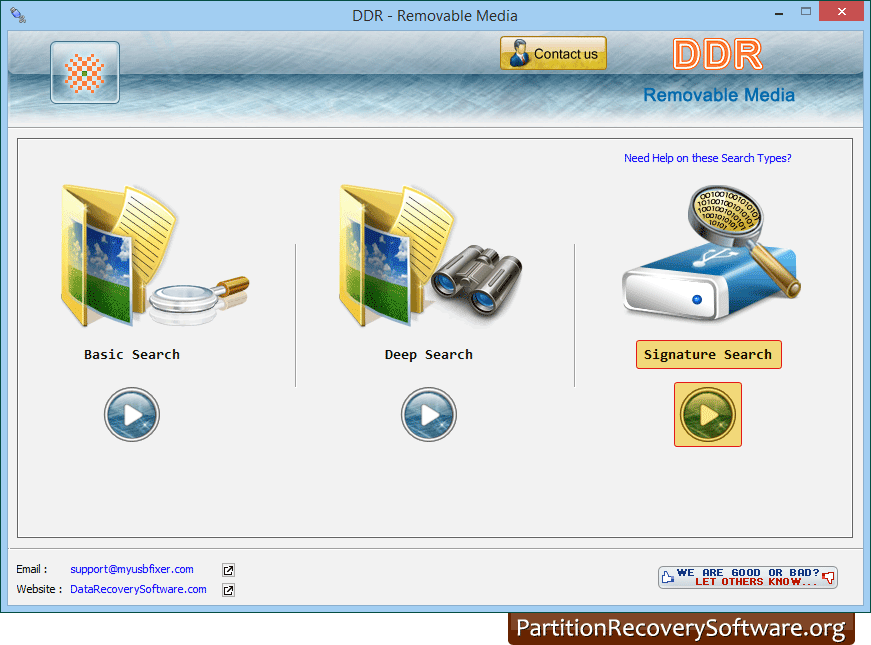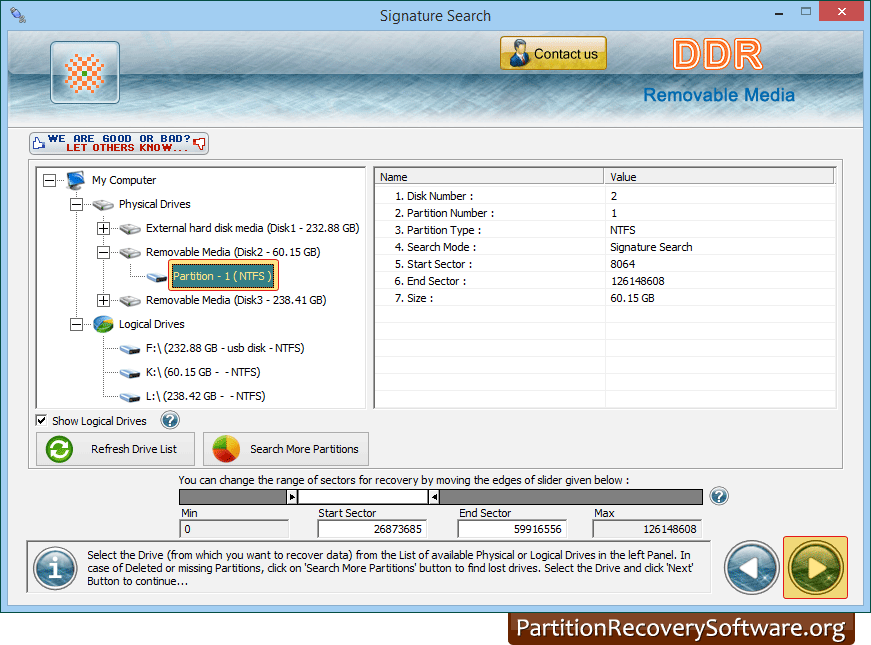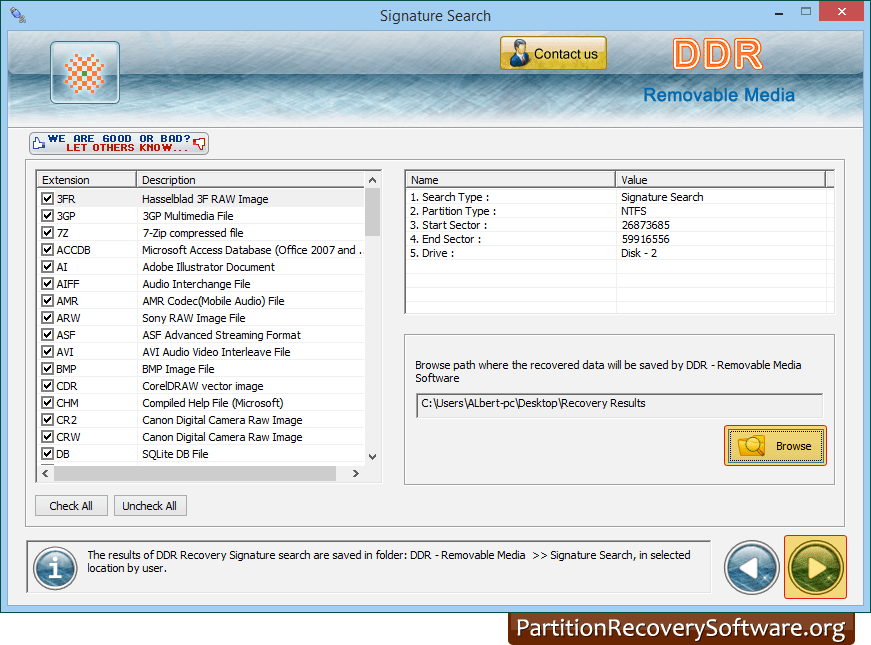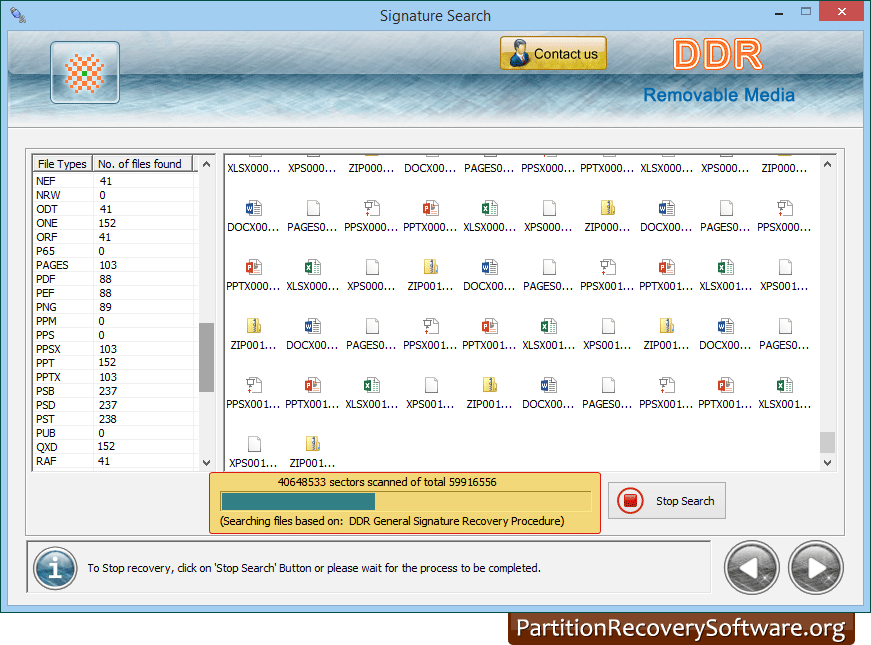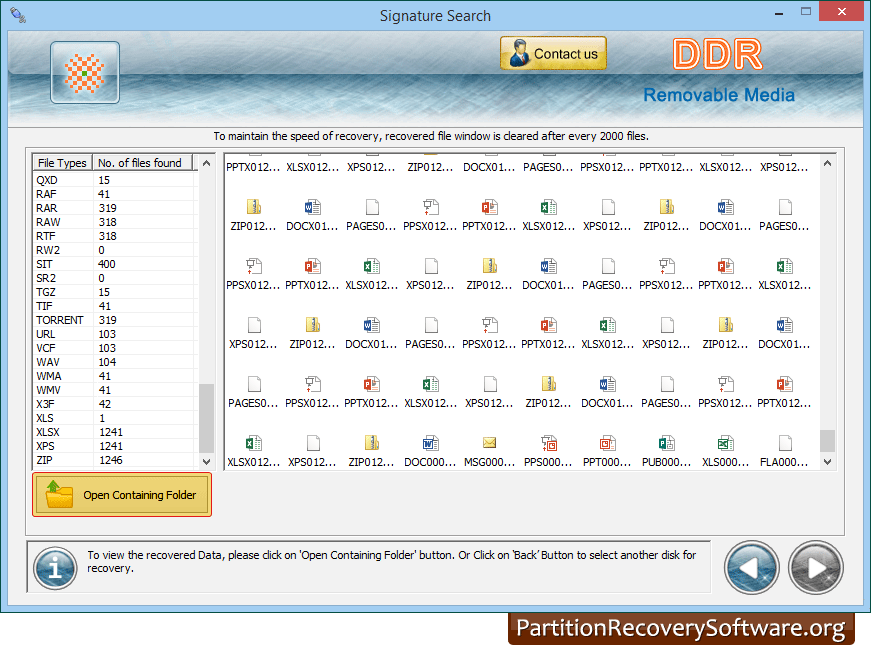 Software Features:
➤ Recovers deleted files and folders from removable media storage devices.
➤ Supports all major removable media manufactures including Maxtor, Panasonic, IBM, HP, Seagate, Kingston, Canon, Maxell, Quantum, Fujitsu and other popular brands.
➤ Software is compatible with all major files formats including:
Document formats: doc, txt, html, pdf, ppt etc.
Music formats: aac, mov, asf, mp3, mp4, wma, avi, wmv etc.
Picture formats: jpeg, gif, png, bmp, tiff etc.